Snowbirds in tight formation
PIREPS:
Stu does some formation flight as part of a high school aeronautics program.
Mikes faces IFR currency issues
Mike takes on spins in the Cub. Videos: http://vimeo.com/m/51730309 and http://vimeo.com/m/51730309
Stew describes his adventures at the Alliance Air Show in Fort Worth, Texas
Stu laments his lack currency for both IFR and log book updates
Stew comments on improvements in General Aviation Safety http://tiny.cc/gasafe
FEATURED SITE: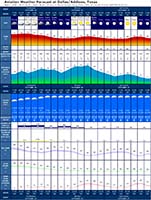 USAirNet.com
USAirNet.com graphically presents aviation weather information in three hour blocks for the next 63 hours. It provides sky conditions, temperatures, wind vectors and velocity, cloud bases, visibility, precipitation, dew point and temperature/dew point spread for each time period. Everything is easy to read at a quick glance.

If you're on their home page, it can be a bit tricky to find the key weather page. Choose Aviation Weather from the Weather main menu choice. On the next page, enter the location or ICAO airport code for the location you're interested in. Bookmark your favorites for easy, quick, weather forecasts.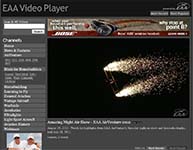 EAAVideo.org
We're also featuring EAAVideo.org, a rich site of great videos published by the Experimental Aircraft Association (EAA). You can find videos on almost any aviation related topic in this treasure chest of videos.
PRODUCT REVIEW: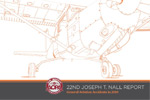 Nall Report
This episode we're reviewing the Nall report, published by the Aviation Safety Foundation, part of the Aircraft Owners and Pilots Association ("AOPA"). This report is published annually and studies the causes and trends in aviation accidents.
LINKS:
Podcast: Play in new window | Download
51:10
36.3 mb

Show notes: http://www.pilotsjourneypodcast.com/pjp043

(c) 2012, Fully Stewed Productions
All rights reserved